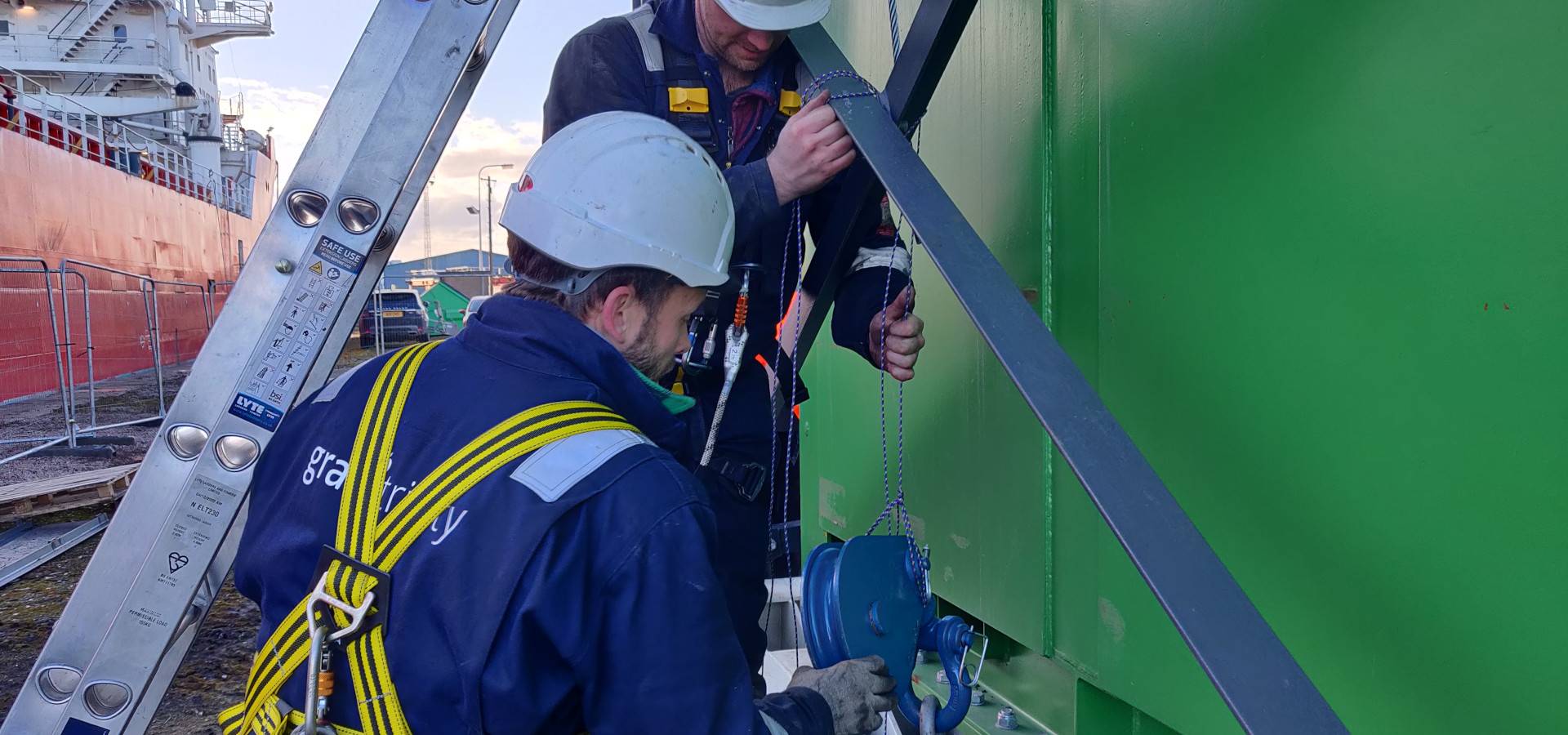 Gravitricity 1
Long-life, distributed, underground energy storage
Gravitricity 2
Long-life, distributed, underground energy storage
Gravitricity 3
Long-life, distributed, underground energy storage
Gravitricity 4
Long-life, distributed, underground energy storage
Gravitricity 5
Long-life, distributed, underground energy storage
Sites Identified Worldwide
As the world generates more electricity from intermittent renewable energy sources, there is a growing need for technologies which can capture and store energy during periods of low demand and release it rapidly when required.
At Gravitricity we are developing innovative, long-life, underground technologies which store energy safely and deliver it on demand at a lower lifetime cost than current alternatives.
Gravity Storage
Our GraviStore underground gravity energy storage technology uses the force of gravity to offer some of the best characteristics of lithium batteries and pumped hydro storage.
Hydrogen storage
Our H2FlexiStore underground hydrogen storage technology uses the geology of the earth to contain pressurised fuel gas, allowing safe, large-scale storage, close to the point of demand.
"The Net Zero Emissions by 2050 Scenario envisions both the massive deployment of variable renewables and a large increase in overall electricity demand as more end uses are electrified. Grid-scale storage, will be essential to manage the impact on the power grid and handle the hourly and seasonal variations in renewable electricity output."
The International Energy Agency (IEA)
Investment Opportunity
Gravitricity is tapping into growing global demand for energy storage, which analysts at BloombergNEF estimated in 2021 will attract more than $262 billion of investment up to 2030.
At the same time almost 100 governments worldwide are adopting clean hydrogen strategies, with $16 billion in national subsidies set to be invested in hydrogen projects between 2022 and 2030.
At Gravitricity we have a dynamic and skilled team of highly capable individuals. Their real power is how they work as a team, get to the heart of engineering challenges and find optimal solutions.
Each staff member is aligned to our mission to accelerate the global transition to 100% renewable energy and cares passionately about the potential offered by our innovative energy storage technologies.
"Gravitricity's low power cost and high cyclability sets it apart from other technologies, the global growth of renewable energy means there is a growing need for grid stabilisation, and their energy storage system plays directly into this market. The technology is scalable, easy to install and comes with a long lifetime. Huisman is a very innovative company and we see a great fit between our expertise and this exciting new concept."
Peter Berting, Business Development Manager at Huisman
News
Energy storage is the fundamental element of the new energy system